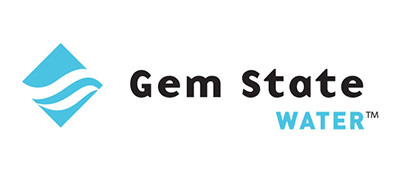 250 Northwest Blvd. Suite 210
Coeur D'Alene, Idaho, 83814
Dear Customer:
It has come to our attention that many neighbors are experiencing low pressure to the point they can't
use their household appliances, toilets, showers, washing machines. We have been closely monitoring
the data and have come to the conclusion that to mitigate these pressure issues Pelican Point,
Sandcastle Estates, and Dune Lakes, and surrounding communities served by the Pelican Point
Cascadia Water System will need to continue through the summer months with assigned irrigation
days as has been done in the past.
***Dune Lakes is not subject to this restriction unless there has been irrigation plumbed into the
domestic service lines as Dune Lakes has a completely separate irrigation system provided by lake
draw.
While we are actively performing upgrades to the system, none of these upgrades have taken anything
off line that normally serves the water system. A new additional booster pump is being installed to assist
with an increase in pressure and volume. This is a new booster, not a replacement for existing or out
of service. We are also awaiting approval for testing on a new well pump and motor that was installed
deeper in an existing well casing. It is important to note that this well has historically only provided
enough water for the community park irrigation. With the water tables dropping in Grant county we
have attempted to lower the pump and motor into the new water table to expectantly provide more
gallons per minute than what was being drawn to date. These additional GPM will be to the benefit of
the domestic water users. The HOA has agreed to not irrigate during the day time hours in order to
avoid diverting water away from residential use.
During the hot summer months, June, July, and August, customers use 61 million gallons of water— an
average of 37 thousand gallons per household per month. These figures are WELL over the established
norms of 200 to 400 gallons per day per household. We realize that the majority of the water that is
being used is going to outdoor watering and irrigation. Large numbers of people watering at the same
time can cause stress to the water-distribution system and negatively affect your neighbors.
Gem State Water will be implementing an Odd / Even watering schedule effective immediately.
Alternating our outdoor watering helps conserve valuable water resources and assists your water
utility in meeting peak summer demands.
There is strict NO irrigation policy from 6 am to 9 am and from 5 pm to 8 pm. The best hours to
irrigate is from 10 pm to 4 am. This has the least effect on domestic water use. Gem State Water has
adopted the following outdoor watering schedule ALL customers:
Odd Addresses
Addresses ending with an odd number can water and irrigate outdoors on: Saturday, Monday,
Wednesday.
Even Addresses
Addresses ending with an even number can water and irrigate outdoors on: Sunday, Tuesday,
Thursday. Irrigation hours 8 pm to 6 am.
Friday is a non-watering day for everyone.
The schedules are in effect during the months of May, June, July, August and September.
– ** There are exceptions to the schedule that do not require prior Gem State Water approval:
– outdoor potted plants and hanging baskets
– plants growing inside of greenhouses (including commercial greenhouses)
– pressure washing
– washing of cars and other vehicle
*** You must apply for temporary exemptions or variances if you:
– Planted a new lawn (sod or seed) in the past 30 days
– Planted new landscaped areas (trees and shrubs) in the past 30 days
– To apply for a temporary exemption or variance contact Gem State Water: info@gemtstate-water.com